MART Events are an important link in the visibility for various stakeholders such as clients & partners so we can help grow the businesses of our clients. Having over 27 years of leadership in rural MART has a responsibility to share knowledge.
Our objective is to share knowledge with a purpose:
To disseminate knowledge of rural marketing.
To help the budding rural marketers grow in their careers.
To create platforms where like-minded people assemble and produce innovative, scalable and sustainable rural solutions.
To present accurate & on-ground perspective, bust myths and help organizations in forming their rural marketing strategy.
Key Events and Training Programs
1. Rural Immersion Programs
With India's digital revolution, ever evolving consumer, growing aspirations, the dynamics are changing very rapidly in rural. It is paramount for organizations to understand "The New Rural" and plan accordingly to maintain the competitive edge.
Companies today are serious about the rural market but still it poses plenty of challenges due to lack of understanding among company executives. To equip marketing & sales executives with practical on field knowledge of the entire rural ecosystem, MART based on 27 years of experience has developed "Decoding The New Rural: An Immersion Program", a one of its kind training program focusing equally on theoretical concepts and practical insights from field visit. MART also organizes customized immersion programs for corporates specifically focusing on their interest areas and objectives.
In general, the program duration is of 2 days. The first day is spent interacting with rural marketing gurus and industry experts on subjects like:
Emerging Rural & Small Town India
Ever Changing Rural Consumer Behavior
Digital Penetration in Rural
Last Mile Distribution
Rural Communications & Promotions.
The second day is spent in a rural setting. Some of the activities done during this rural visit are:
Group Discussions with village residents, key opinion leaders, KCC users, NREGA workers etc.
Deep Dive to understand demographics, culture, income occupations & cropping with Sarpanch.
In Depth Interviews with users to understand the digital shift in rural.
Rural Haat Visit.
APMC Mandi Visit and discussion with Adhatiya (Commission Agent)
Dealer/Distributor Visit in Feeder Town Key Speakers at Rural Immersion Programs.
Key Speakers at Rural Immersion Programs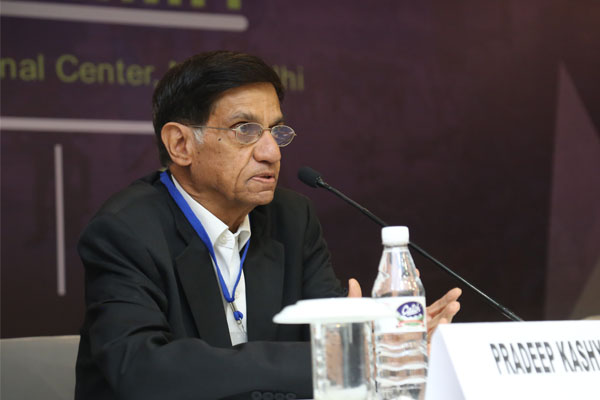 Mr. Pradeep Kashyap
Founder, MART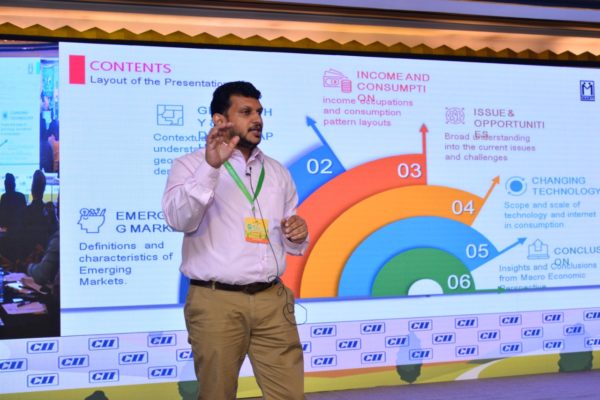 Mr. Benjamin Mathew
Head of Strategy and Partner MART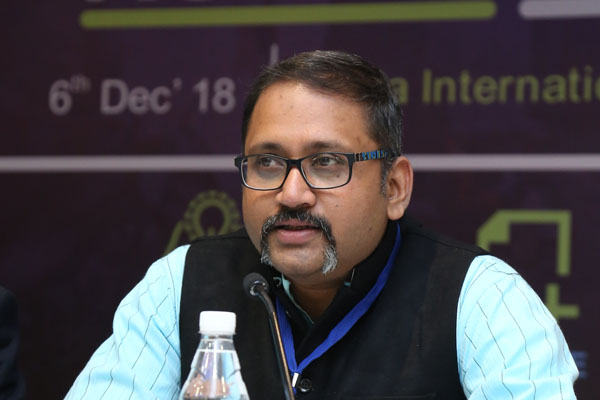 Mr. Anirban Chaudhuri
Communication Expert, Marketing Consultant and Seasoned Trainer. Work experience over two decades with organizations like IMRB, TNS, DDB Mudra, FCB Ulka and JWT. Guest Faculty of IIM Trichy, and Facuty Great Lakes Institute of Management Gurgaon.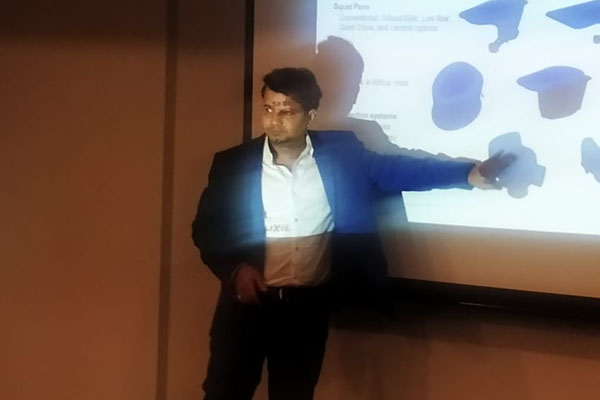 Mr. Amit Konlade
Global Operations Leader Lixil, Sales & Distribution Professional for Emerging Markets.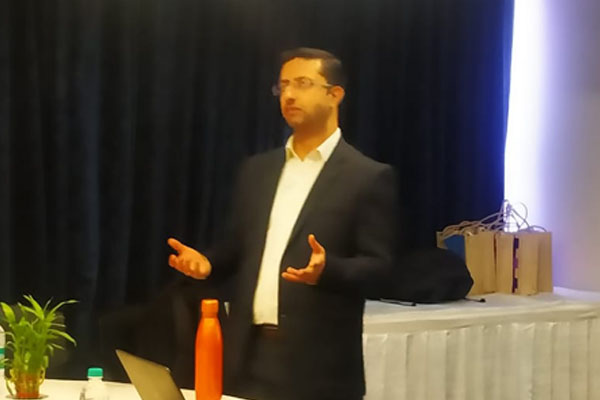 Mr. Shalinder Kumar
DGM Consumer Insights & Advanced Planning, Mahindra & Mahindra.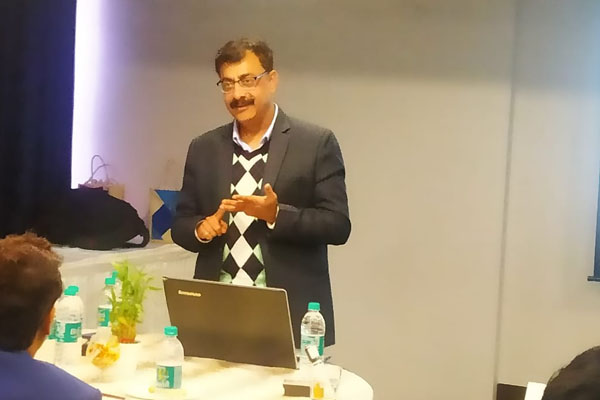 Mr. Sunil Sharma
Ex Head-Partner Channel, Dabur and Channel Trade Development Practitioner for variety of FMCG products for Rural Market.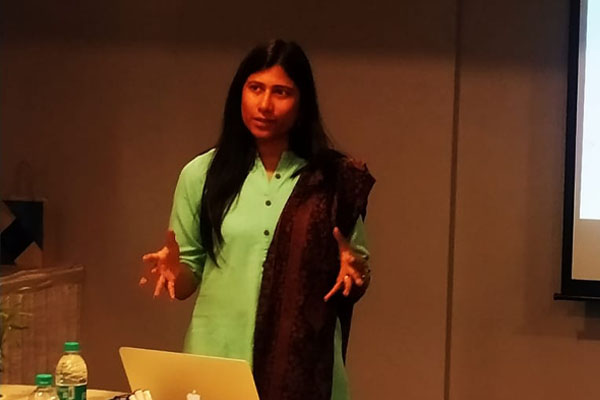 Ms. Paridhi Mantri
Ex Head-Partner Channel, Dabur and Channel Trade Development Practitioner for variety of FMCG products for Rural Market.
2. Rural Trips and Expert Sessions for Investors
MART has been providing capacity building services to its clients interested to develop new business in rural areas for growth. The capacity building includes exposure to the rural ecosystem and providing insights into rural life and aspirations. In past, MART has organized immersion programs for private and institutional investors and banks.
Objectives:
To provide exposure to investors on the changing rural demography and consumption leading to new business opportunities. 

Observe changes induced by government investment into civic infrastructure and market infrastructure.

Rural consumption and purchase platforms. 

Business opportunities o Shift in rural economy and rising share of non-agricultural income.

Key drivers that could ensure sustenance of the growth momentum in an inflationary environment.
Key Benefits:
Theoretical knowledge & practical on-ground insights which are critical while taking investment decisions.

Exposure to the rural ecosystem & providing insights into rural life & aspirations.

Exposure to the new governmental policies implemented in that particular region for development and impact of that policy.

Exposure to the improvements and modifications introduced by the authority into civic and market infrastructure.

Direct interaction with rural consumers, social influencers, financial institutions, small and medium industries.
Our Clients
3. Roundtables
MART roundtables are one of the most popular and sought after knowledge events as each one of them delve on a very important and contemporary topic which directly or indirectly impacts rural. The goal is to bring together the best minds to converse with each other and inspire relevant conversations. 
Participants: 50+
Duration: 3 hours
MART roundtables are usually free-to-attend (through non-transferable invitations) start with lunch followed by 2-3 short panel sessions. The broad theme of the panel is introduced by a knowledgeable moderator who sets the context in 7-8 minutes followed by experience sharing (no power point presentations) by 3-4 practitioners and then active discussion among all participants. The combined experience of the group helps to solve problems and develop understanding.
Some of the MART roundtables held in recent times:
Roundtable on Strategizing for Declining Rural Demand Amidst the Economic Slowdown.

Roundtable on Solar Transforming Rural Lives by Converting Energy Prosperity.
Roundtable on Sustainable CSR Strategies
4. Rural Summit
The Rural Summit is MART's annual flagship 1 day conference which aims to bring together policymakers, researchers, cross-industry experts and media to engage in a thought-provoking discussion on key issues and challenges hindering the growth of rural areas, while also highlighting corporates' innovative strategies to win the trust of rural consumers. 
Participants: 100+
Duration: 1 Day
The Summit extends a unique platform to learn from thought leaders and industry experts through panel discussions, exclusive opportunity for one-on-one sessions, real-time case studies and presentations discussing comprehensive strategies for a new and empowered rural India. 
Some of the topics which have been in focus at MART's Rural Summits in recent past:
Business Model Innovation

People Public Private Partnerships

Innovations in Emerging Markets

Affordable & Accessible Tertiary Healthcare Solutions in Emerging Markets

Digital Inclusion In Rural
Testimonials of Mart Events
I attended the Rural Summit and was immensely benefited from the input from eminent speakers.
Kamal Kumar
Senior GM, Dhanuka Agritech
MART roundtables always generate winning ideas and pave path for the future. All the best.
Ashutosh K Sinha
Head- Agribusiness, LT Foods
A Big Thank You to entire team of MART for the wonderful opportunity and creating such a strong platform.
Nitin Puri
Senior President, Yes Bank
MART events always manage to bring on table the most relevant topics and best of the speakers.
S. Sivakumar
CEO, ITC-ABD
It was a very informative program that ensures the introspection with respect to the functions going on in our company. Session of the speakers were very interesting that has given lots of insight that is useful in Rural Market Strategy.
I think it is a very good programme and fulfills a real need in the market.
McCann World Group, Philippines
Good educative program. Very well organized and special thanks to speakers and MART for getting us all under one roof.
It was a very well organized program. All relevant logistics, field visit and consumer interactions were coordinated nicely
The program was very good. MART covered all the aspects of rural markets. Overall it is a nice program and gave us some very good insights
It was a very useful program and helped in changing our perception towards rural markets.
Organizations Participated in Mart Events