MART's Contribution to Global Thought
In the last 12 months our Founder, Pradeep Kashyap has addressed 40 Global events in the US, UK, France, Netherlands, Bangladesh and India. He has spoken on a wide range of topics –Innovation in Emerging Markets, Investment Opportunities in Rural India, Inclusive Marketing, Rural Marketing and Conscious Business and Inspired Leadership.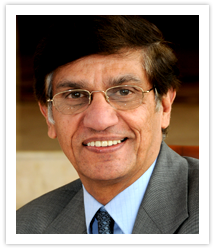 "Pradeep Kashyap known as father of rural India. "
Late Prof C K Prahalad, University of Michigan, in his book,
The Fortune at the Bottom of the Pyramid.
"Pradeep, over many years, has demonstrated his commitment and dedication to understanding rural marketing especially through his research and consultancy company, MART. He is one of the very rare individuals who blends theory and practice."
Prof Jagdish N. Sheth, Kellstadt Professor of Marketing, Emory University, USA
"Pradeep is a pioneer in the field of rural marketing. He is one Guru I know who is as comfortable with concepts as he is with practice"
Prof Vijay Govindarajan, Professor at Tuck School at Dartmouth; First Professor in Residence and Chief Innovation Consultant at GE
Innovation in Emerging Market
MART has been on the forefront of BoP Innovation. In 2001 we co-created Project Shakti with Unilever followed by the Community Kitchen PPCP model with HP Gas, Arogya Parivar Health delivery model with Novartis and last mile bicycle entrepreneurship model with Colgate. MART has helped GE, Intel, Shell, Honeywell and others develop 'affordable' products and business models for emerging markets. MART has developed a comprehensive framework, the 3i Innovation model–Inquiry, Immersion and Implementation. The model looks at innovation at three levels – product, process and people (organization). Pradeep Kashyap has shared our vast experience at the following major forums
Closed door discussion with Melinda Gates and 3 other business heads on 'Indian Innovations in Family Health Technologies and Products'
SAP Global CEO Event on 'The New Geography of Innovation', Paris
World Conference on Information Technology, WCIT 2010, Amsterdam (attended by 3000 participants) talk on BoP Innovation
Talk on Rural Health Delivery Models – Wellcome Trust, UK
GE Global Health Care & Grameen Kalyan's top management teams, Bangladesh
Talk on Innovation in Emerging Markets to DSM
Global Innovation Team from Netherlands Global Innovation Forum, ISB, Hyderabad
Round Table on Innovation, Organized by MART and Cambridge University
Rural India: An Investment Destination
Rural India's growth story has caught the attention of many companies. Pradeep Kashyap calls this decade as the 'Decade of Rural Dividend'. He has drawn the attention of global investors to the growing importance of rural India. He has shared his insights/opinions with some of the biggest investment firms
Road Show in London with 8 Global Investors
Deutsche Bank Road Global Investor meet, Mumbai
Motilal Oswal 6th Global Investor Meet: CEO Track, Mumbai
MF Global Consumer Forum, Mumbai
Inclusive Marketing
India's economic growth model has not been very successful in eradicating poverty. In fact the gap between the poor and rich has only widened over the years. A strong believer in inclusive growth Pradeep Kashyap has been practicing an Inclusive Marketing approach that can impact poverty positively. He has developed a framework on Inclusive Marketing and has been invited to many forums to share his approach
Keynote address – The 3rd Subsistence Marketplace Conference, Chicago, US
Inclusive Marketing Global Award for Management Students 2010, organized by MART
Growing Opportunities in the Rural Market
Known as the 'Father of Rural Marketing' Pradeep Kashyap is a much sort after speaker to share his vast knowledge and views with global audiences
India Business Forum, London Business School, London
Talk at University of Cambridge, UK
Global Leadership Forum 2020 (Organised by Prof Vijay Govindarajan)
Castrol Global Leadership Team
IMA 14th Annual CEO Round Table (100 CEOs of MNCs and large Indian companies)
Talk on RM-AIMA Annual Meet, Kolkata
Academy of Indian Marketing, Global Conference, Delhi
CII National FMCG Summit, Mumbai
Rural Market Research Round Table by MART
Promoting Conscious Business
After working 17 years in the private sector Pradeep Kashyap decided to devote his energies to help the poor improve the quality of their lives. He established MART as a 'Business Mind Social Heart' organization based on spiritual principles. He has been invited to many forums to share his knowledge and experience on inspired leadership and building a conscious business.
Round Table on Building Conscious Business, New Delhi
Inspired Leadership- Assam Institute of Management
"You are special" -motivational talk to students of Fortune Institute of Management