Core Team
Our Founder, Pradeep Kashyap envisions MART to be a fully employee-owned consultancy firm in the near future. For team members who complete 10 years of total work experience and depending on their passion, commitment and performance, the CEO announce 'Partners of MART' at the annual meeting each year. These partners become co-owners and earn a share of profit thus signifying the concept of 'Shared Leadership' at MART.
Usually, partners are team members who have had the longest association with MART contributing to the transformational journey of the organization. These core team members provide leadership and vision to other team members and are experts in their own domains. Currently, there are five partners and this list keeps on increasing every year.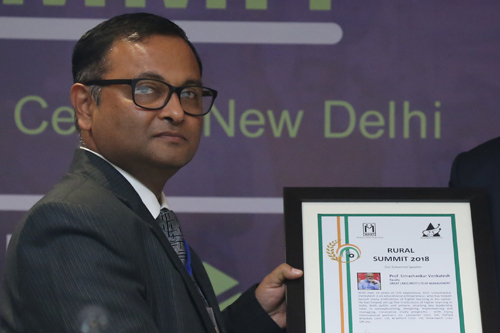 Biswadeep Palit
Practice Lead (Research)
Biswadeep is the Practice Lead (Healthcare) and is responsible for the South Asian region business operations with special focus on the Emerging Markets.
He has over 25 years of experience in the market research and consulting industry. Biswadeep has contributed to more than 300 consulting assignments across sectors. He has been instrumental in devising business models and supporting strategic initiatives through research and consulting for global healthcare and pharmaceutical organizations, Donors and Government in India and other SAARC countries. He holds a Master of Science Degree in Economics, with a specialization in (Econometrics).
Biswadeep has been associated with MART for the past 13 years. He is an associate member of UNCTAD VI, Geneva and a member Academy of International Business (AIB), USA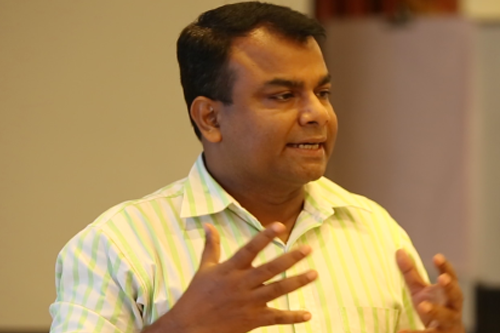 Ramesh Chandra Jena
CEO & Practice Lead (Development)
Ramesh is a Management graduate in Business Entrepreneurship Management from EDII, Ahmedabad, PGDM from CAMS and Master in Commerce from Utkal University. He has also done a Master Trainer Course on TVET Training, Vocational Education and skill development with Edexel Pearson, London.
Ramesh has been with MART for 18 years and is currently the COO and Head-Social sector Vertical at MART. Having more than 21 years of experience, specialising in Project management, Consulting, Strategy formulation, Advisory, providing Large-scale implementation support to bi-lateral & multilateral projects for Government, Corporate and CSR in the domain of Livelihoods promotion, Agri-business promotion, Marketing, sustainability and impacting communities at the Bottom of the Pyramid. He has facilitated number of training programmes for social sector professionals, private and Govt. officers on sustainable livelihoods and marketing, business model innovation, Project Management etc. and also guest resource person in various B. School and other forums in India. He has been involved in various successful models of MART like 3M, collective marketing, community kitchen, market development and value chain intervention etc.
He has been providing consulting support towards assignments of World Bank, IFAD, JICA, USAID, DFID, GIZ etc. corporates and many state and central government programmes.
He has also been involved in multiple International assignments in Nepal, Bangladesh, Sri Lanka and UK and has worked in multiple states in India as well.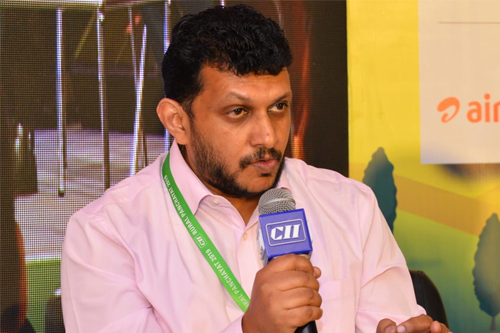 Benjamin Mathew
Practice Lead (Strategy)
A post-graduate in Finance & Management with 22 years of work experience in the area of Business Strategy, Logistics & Distribution and Technology led Solutions. The majority of his work in MART has been in the area of creating business models for the Base of the Pyramid in the Social and Corporate sector. He has been assigned the responsibility of partnering and delivering some of the most talked-about Emerging Market business models. His work experience entails the synergies of delivering solutions in South Asia – India, Nepal, Bangladesh, and the African Continent – Nigeria, Kenya, and South Africa.
"After working in multinationals that are highly process-oriented and leave little scope for creativity, I wanted to work in an environment where I would be able to use my creativity. Every day is a new challenge – and I am glad that I have followed my heart by taking up this role at MART", says Benjamin about the turn that his career took. Benjamin heads the Strategy Team at MART.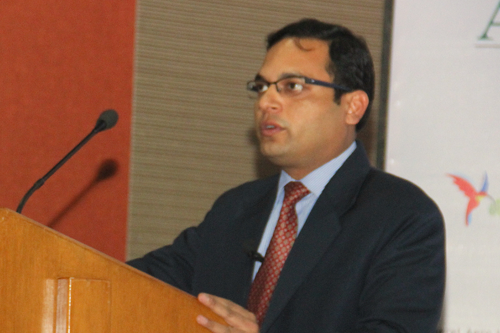 Pankaj Mishra
Practice Lead (Research)
Pankaj is a management graduate from the Indian Institute of Rural Management, Jaipur and has worked with Usha International and Population Services International in the past. He joined MART in 2001 and is currently spearheading the qualitative research and agri-business division. He has a decade long experience of handling research and consulting assignments for the BoP segment in the emerging markets of India and Bangladesh. He has been instrumental in developing consumer-centric innovative research tools for rural which have been used extensively in different sectors for generating consumer insights. His work spans across key sectors including healthcare, consumer products, agribusiness, ICT and finance in the rural domain.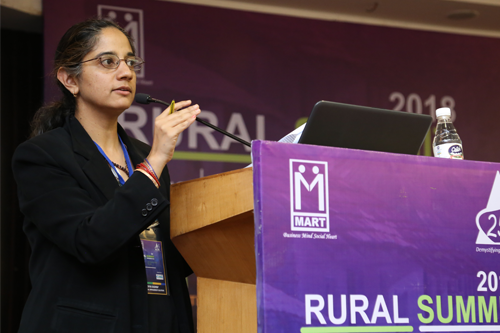 Divya Kashyap
Practice Lead Events and Communication
Divya, a management graduate with a specialization in Human Resource Management from the Institute of Management Technology, Ghaziabad, has over a decade of experience with organizations like Oracle, Whirlpool, India Today, Aga Khan Foundation, UNICEF and PLAN Canada. She joined MART in 2012 and has been instrumental in setting up the HR systems in the organization. She has also contributed as a partner to business development, roundtable events, rural summits, rural immersion programs, the rural marketing book, proposal and report writing, research for projects and building MART as an institution amongst clients. She is Practice Lead, Events and Communication.